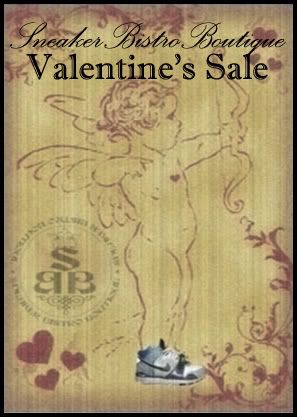 Fall in love with some kicks and apparel this Valentine's day at the Sneaker Bistro. Tomorrow, Feb. 14 we are running some special deals here at the shop, so you can pick up a few things for yourself or your valentine. These are one day only deals - so don't miss out.
All fitted hats - $35 ea. All Kidrobot Apparel - 40% off Selected Clothing styles - 20% off All Nooka Watches - 30% off Selected Footwear - 30% off (dozens of styles to choose from)
Editors Thoughts: Check out Cupid's Kicks...