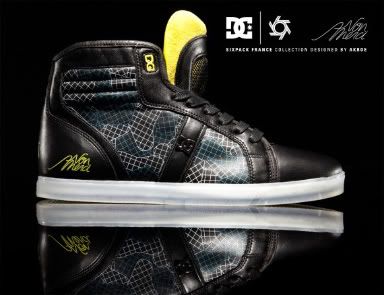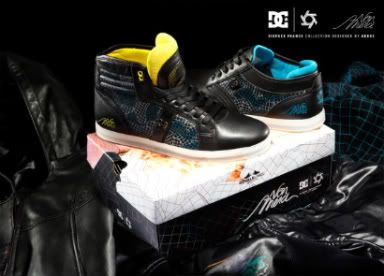 Now on the BISTRO menu is the collaboration between DC and Lyon based creative collective, Sixpack France. The collection which is also dubbed "Non Merci", which means "no thanks" in French, conveys a feeling of "I'm over it", with custom Sixpack patterns and logos, and the image of a desirable smoldering blonde model. The Xander in this project is trimmed with black pigskin leather, with clear soles on both shoes to reveal the image of the unattainable blonde model. The body of the shoe upper features a webbed design and the words "Non Merci" in scripted type on the back heel panel. These classy kicks are now being SERVED!!
Retail: $150.00
Sizes 8 - 13 available.
*Phone orders accepted.
**For more info give us a ring. 631-730-7132