Check the line-up at 8:30pm...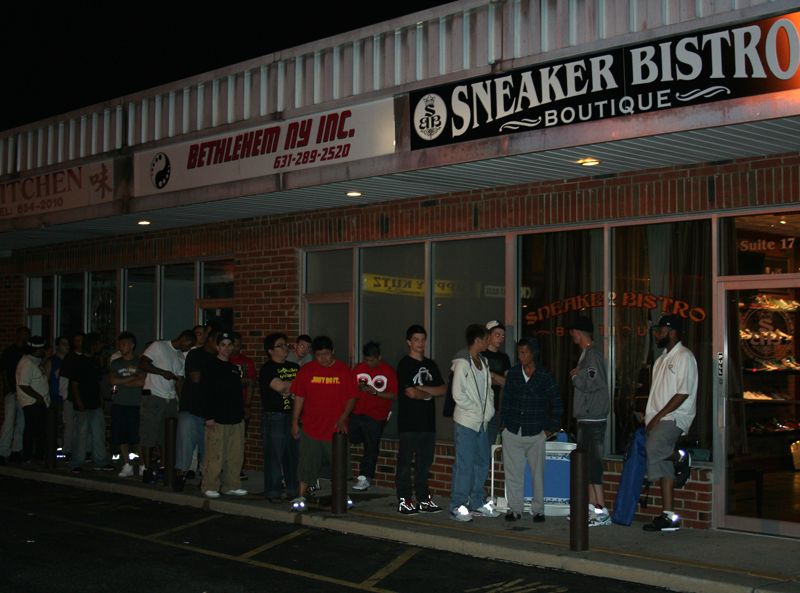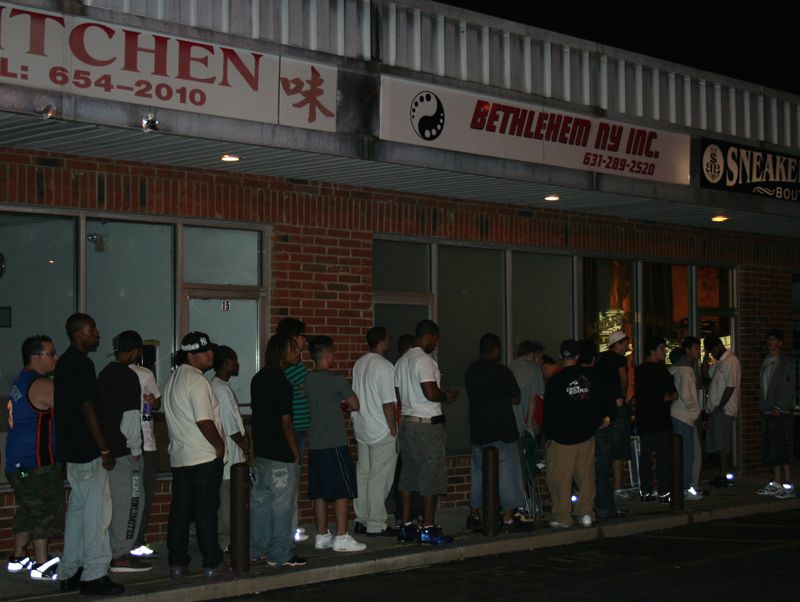 Nike Hypermax "Tennis Ball" midnight release lasted all of 40 minutes as the yellow were sold out by 12:15 a.m. and the blue and red were gone just before 12:40 a.m. Customers were on line as early as 10 a.m., and came from all areas of Long Island, New York City and New Jersey. SBB would like to extend a big thank you to everyone that came out and picked up another hot, limited Nike Quickstrike release. Special thanks to Henry, Peter, & Justin and Brett for helping us out at the shop.
Check the line-up at 12am...
Here are some shots of the clientele from tonight. Much thanks to these guys.