Here we have a restock of the GW6900A Solar powered. Probably one of the cleanest colorway we've put on the menu, so it's always a great cop.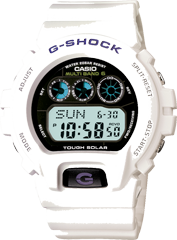 Next styles are from the "Go Green" project. This series of pieces are all Eco-friendly, giving us not only solar power technology, but also a battery with a large capacity to be able to recharge. Greatly reducing battery changing, not to mention cool colorways.
G5600GR-7 | G6900GR-7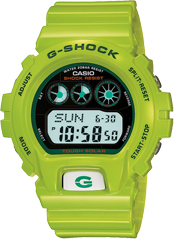 Last, but not least, the new Mirrored Styles: DW6900 colorways. This style always spends little time on the menu since they move FAST!. Three dope schemes for your likings. Don't sleep...
Get up on your G-Shock game if you haven't already. These are all a dope cop, especially for the summer time.
*Call the shop. 631-730-7132