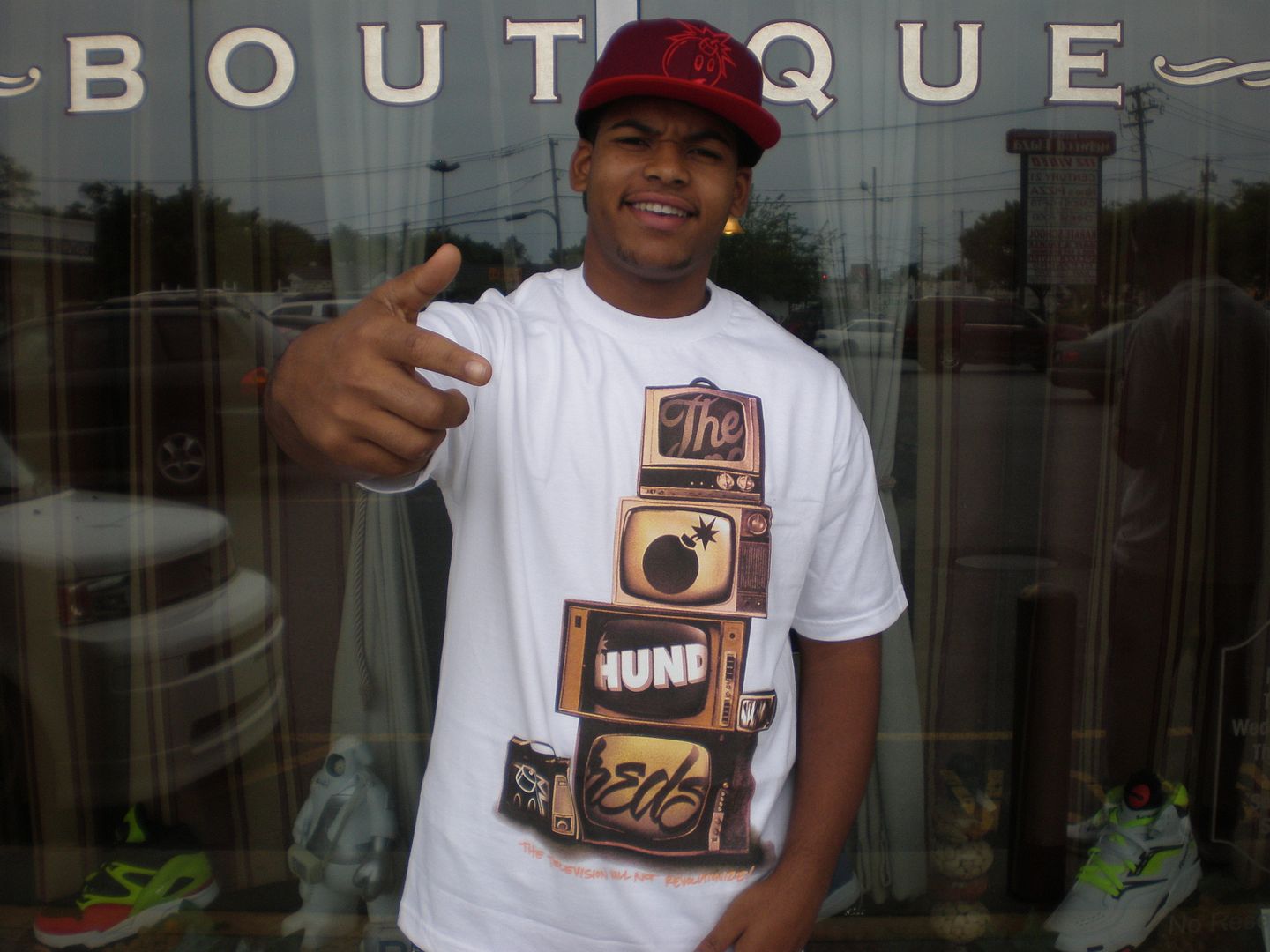 As always, the Bistro is for ever showing love to anyone who reps L.I. the way we do. Now first let me inform ya'll about the latest HUNDREDS gear that is now on the Bistro menu. A few dope tee's and a fitted for ya'll to freshen up with. THE HUNDREDS tee's don't last long on the rack, so I suggest you jump on it quick.
Now to introduce the 2 dudes rockin' the HUNDREDS gear on the photo's.
CASH ON DELIVERY
(Leavy & Breeze), Coming straight out of Brentwood, Long Island is a hungry group putting in their work as young MC's. Their new mixtape is called "D.E.M.O." (Doing Everything on My Own) is now available for download. It's gotten a dope buzz around the hood, so it's definitely worth the listen. Get up on this new music.
Editors thought
: Cash On Delivery's motto is L.O.E. (Loyalty Over Everything). Something the Bistro has ALWAYS been about. Much respects on following that motto.
-Download the mixtape
Cash On Delivery: D.E.M.O.
-Check out their latest clip,
Loyalty Freestyle
.
Sizes Med-XXL Available
*Phone Orders Accepted*
For more info, hit up the shop. 631.730.7132